Hen & Stag Night Cruises In Carrick-on-Shannon
Book your Hen & Stag night in Carrick-on-Shannon with Moon River & experience a fantastic cruise down the River Shannon. Book your cruise today!

Book the perfect hen or stag night with Moon River
The Moon River is one of the most popular hen and stag night destinations in
Carrick-on-Shannon.
With live music aboard the cruiser, as well as fully stocked and licensed bar, the Moon River is the ideal place to host your hen or stag party.
Our hen & stag nights cost €19 per person for 1-hour sailing and they run every
Saturday throughout the year at the following times:
4:30pm – 5:30pm
6:00pm – 7:00pm
7:30pm – 8:30pm
9:00pm – 10:00pm
10:30pm – 11:30pm
Our Boogie Bus will collect you and your party outside Murtaghs Bar about 15
minutes before your boarding time.
We'll also drop you back at Murtagh's Bar after all the fun has been had.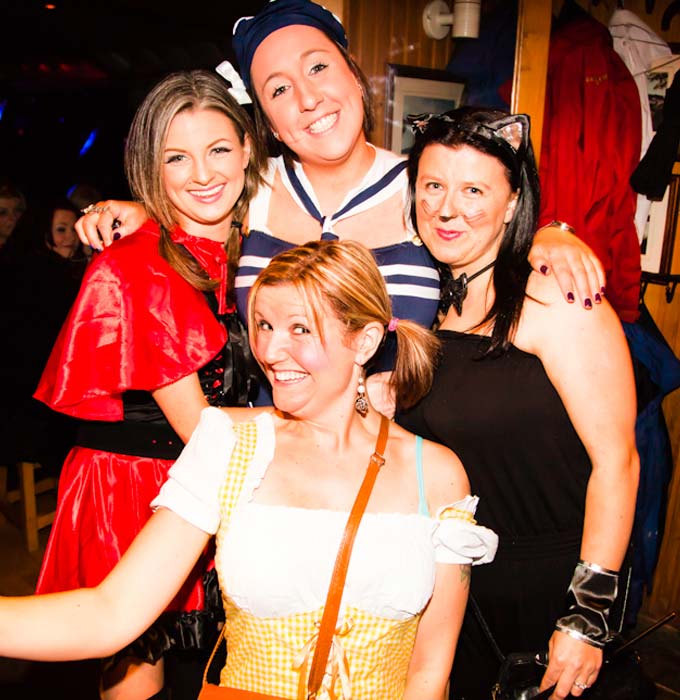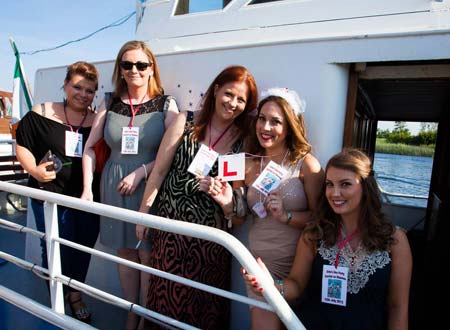 Booking hen & stag parties
To book the hen or stag party of a lifetime call us on

071 962 1777 or email us on

info@moonriver.ie.
You can make a provisional booking at first and then 4 weeks prior to your cruise you'll be asked to make a deposit.
You can either pay the rest of the payment on the day with cash only or call the office and pay the remainder with credit or debit card before you arrive.
10 days before your arrival at our cruiser we'll need to finalise the exact number of party members.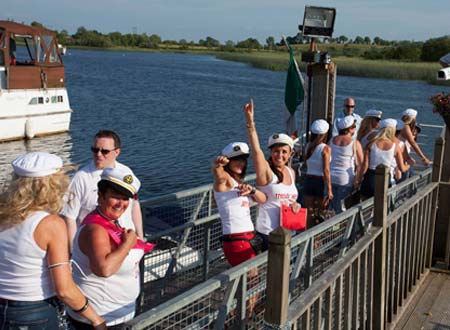 When to arrive and where to go
Make sure you're ready to go as soon as our Boogie Bus pulls up outside Murtaghs Bar. This will ensure that we get you and your party to the boat on time for boarding and departure.
If you're or one of your party members is late, the cruise will depart without you and a refund won't be possible.
If your group is delayed for any reason and you don't think you'll be able to make it in time for boarding or you miss the bus then please ring us on

0719621777 and we'll do our best to reschedule your group.
If you miss the Boogie Bus or are finding your own way there the Moon River cruiser departs opposite the Landmark Hotel along the quayside in Carrick-on- Shannon.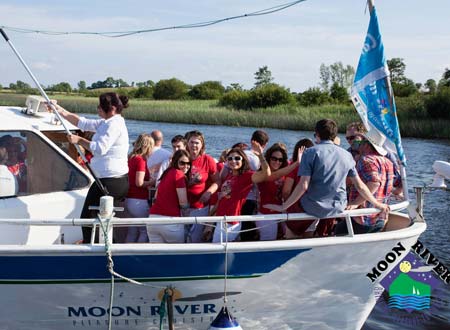 While onboard Moon River?
Onboard the Moon River luxury cruiser there is a fully licensed bar – so no need to bring alcohol onboard.
Management has the right to refuse anybody who is under the influence of alcohol from boarding the Moon River. This is for health and safety reasons.
Inflatable objects are also not allowed aboard the Moon River for health and safety reasons.
Organise the party of a lifetime
Book your hen or stag night today