Activities For Children In Carrick On Shannon
If you're heading to Carrick-on-Shannon with your family then you're probably going to be on the lookout for some exciting activities to do with the kids. There's a lot to do in Carrick-on-Shannon, but today we've picked out 5 attractions we think that you and your children will enjoy.
Check them out below and start making your holiday plans today.
Moon River luxury cruises
Take a pleasant cruise along the River Shannon with the whole family. Moon River is the ideal family adventure for you and your kids. They'll have a great time onboard the Moon River exploring everything that Carrick-on-Shannon has to offer.
Bring your kids on the cruise of a lifetime in our heated and fully enclosed cruiser. Let them experience nature from a whole new point of view as we sail along the River Shannon.
The Moon River will provide your children with a fun and exciting adventure that they'll be able to remember for years to come.
Get in contact with us today on 071 962 1777 or email us at info@moonriver.ie to make a booking for your family day out.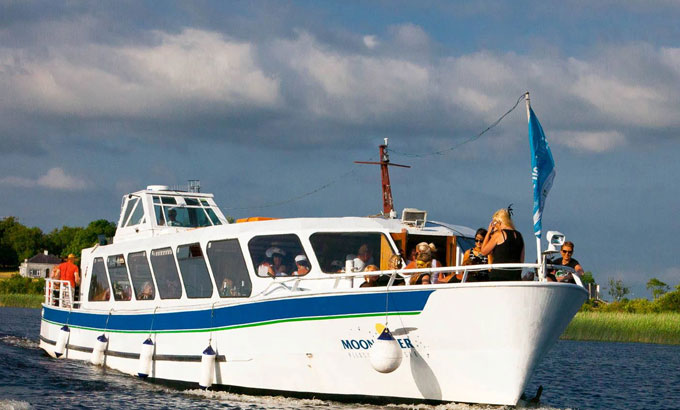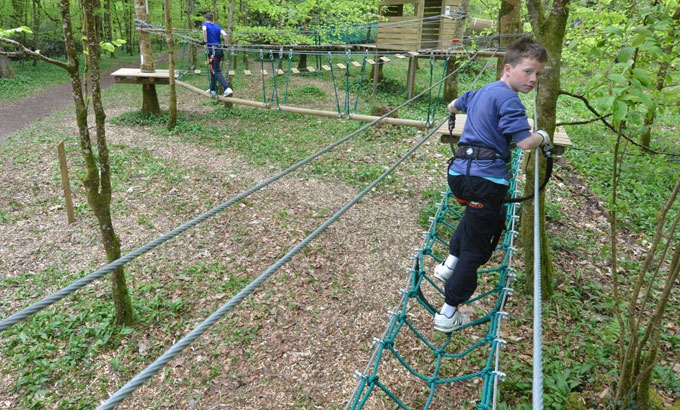 If you're looking for a fun adventurous day out that will keep the kids entertained and keep you on your toes too then look no further than Zipit in Lough Key. This treetop high ropes forest adventure park is the perfect way to let your kids run wild while having a ball of a time.
Enjoy a family adventure amongst the treetops as you scale their courses. With 5 different levels of difficulty to choose from you'll be able to have fun and enjoy the day out.
There are over 90 different obstacles to get through, at least one at every platform. So swing into cargo nets, climb fearsome ladders and zipline to the finish.
Find out more about Zipit Lough Key on their website.
If your kids enjoy knights, princesses, queens, and kings then taking them on a trip to visit Parke's Castle is the perfect day out.
Along the northern shores of Lough Gill stands Parke's Castle. It's a restored early seventeenth-century castle that was once owned by the English planter Robert Parke.
At the site, there is also evidence of an older building, a tower house once owned by Sir Brian O'Rourke. O'Rourke resisted the law of the Queen and after fleeing to Ireland he was caught, imprisoned in the Tower of London and later hanged.
The castle itself is wonderful to visit especially if you're a history buff. Walking the halls of an old building is remarkable and the exhibit is set up so you and your family can have a glimpse into what life was like back during the castle's prime.
For more information on Parke's Castle and to book tickets check out it's listing here.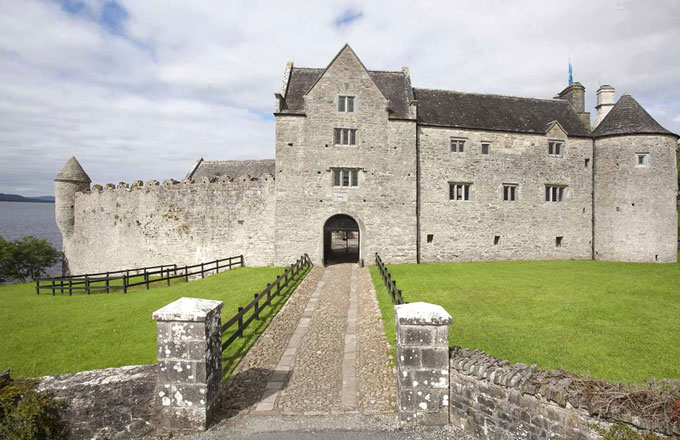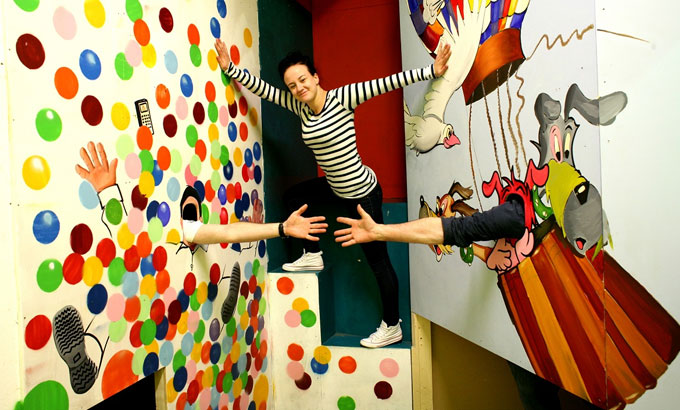 Are you up for a very unique challenge?
Boda Borg offers you and your family the chance to solve puzzles, beat challenges and take part in mind-boggling mystery rooms.
Boda Borg really makes you use teamwork, trial and error and skills you probably didn't know you had up until the very moment you use them!
It's perfectly suitable for both adults and children, so it's fun for all the family. With over 40 rooms full of exciting puzzles you and your children will have an amazing time at Boda Borg.
To find out more about this unique adventure check out their website.
Accompany an ex-miner as you and your family take an exciting guided tour through he journey of a miner's life.
You'll be able to see the conditions in which miners had to work in. The cold and damp scenes, the darkness and the unbelievably cramped areas always leave visitors speechless.
The tour descends 475 meters underground and is an excellent educational and entertaining tour to take with your children.
Find out more about the Arigna Mining Experience over on their website.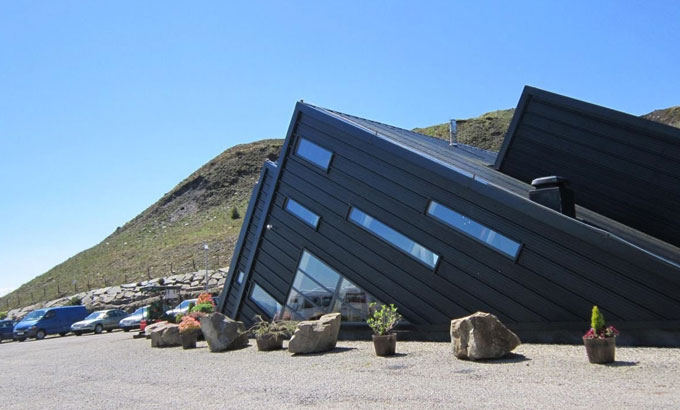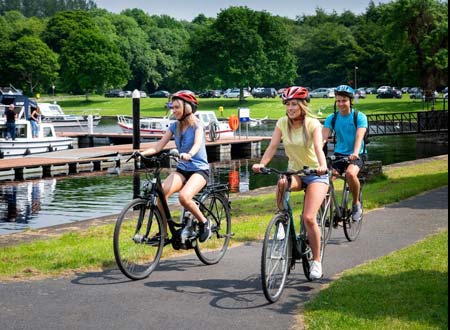 We're firm believers everyone should have the opportunity to enjoy the unrivalled beauty Leitrim has to offer. 
What better way to explore Leitrim than to take a cycle along our very own blueway?
Electric Bike Trails have bikes to hire that are suitable for visitors with limited mobility and tandem bikes that are a great choice for members of the family who need extra support to get out and about.
There are a lot of exciting things to do in Carrick-on-Shannon and sometimes it's hard to fit everything into your plan.
We'd love it if you and your family joined us on Moon River for a brilliant time cruising down the River Shannon.
For more information on how you can book in see our website or call us on 071 962 1777. You can also send us an email at info@moonriver.ie.
We hope to hear from you soon!